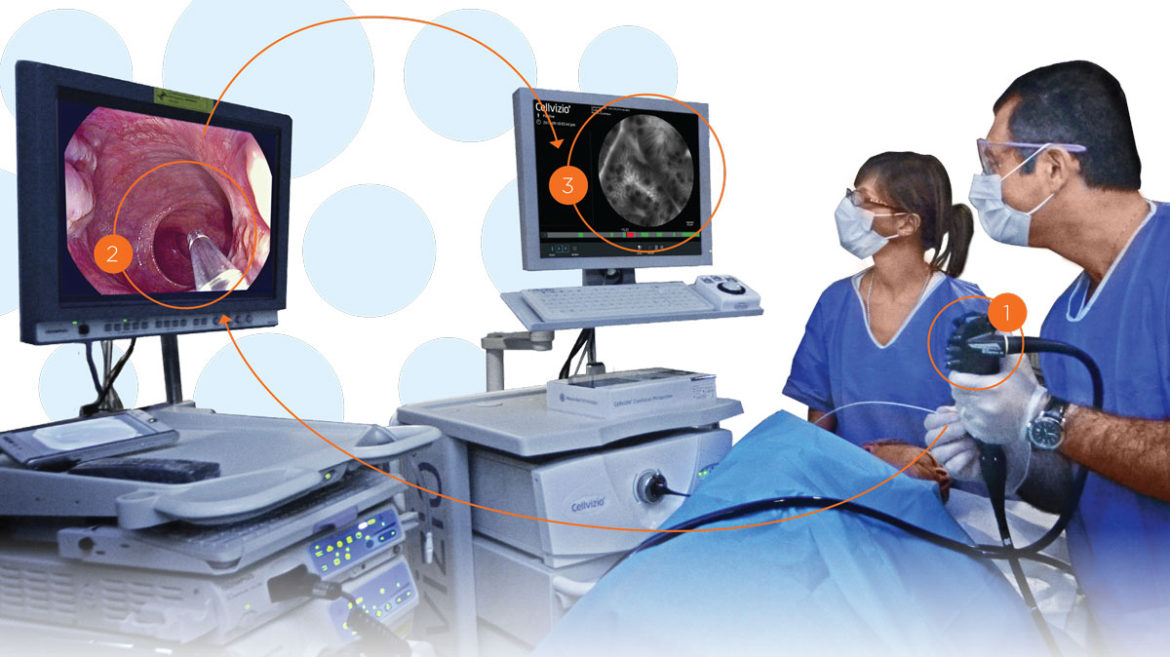 FOR IMMEDIATE RELEASE
Central Illinois Endoscopy Now Utilizing Cellvizio Microscope to Detect Barrett's Esophagus.
(PEORIA, IL, Feb. 18, 2019) — Central Illinois Endoscopy is using the world's smallest medical microscope to help better diagnose patients. Cellvizio is a microscopic camera that allows physicians to view the esophagus at a cellular level in real time. This ground breaking-technology can detect and diagnose precancerous conditions in the esophagus. Chronic heartburn, acid reflux and indigestion caused by stomach acid getting into the esophagus can lead to Barrett's Esophagus, a serious condition that affects the lining of the esophagus. Barrett's Esophagus has no symptoms other than those experienced by those with acid reflux disease and, if left untreated, can lead to cancer of the esophagus.
"This is the first microscope to go through the esophagus that I've ever heard of. The ability in real time to determine where the abnormal cells are in the esophagus is a huge advance in performing real-time, non-invasive evaluation of tissues during interventional procedures on patients suffering from chronic reflux. As a consequence, we believe that we will be able to increase our diagnostic confidence during our everyday endoscopic examinations in order to improve patient care and eliminate unnecessary procedures and cost," said CIEC Executive Director, Andy Paulson.
Central Illinois Endoscopy is the only facility in the Peoria area to offer this type of technology. Instead of taking random biopsies of a patient's esophagus as physicians have had to do in the past, Cellvizio can now be used to pinpoint all of the potentially dangerous cells.
About Gastric Reflux
Gastric reflux occurs when stomach acid or bile flows into the food pipe and irritates the lining. Acid reflux and heartburn more than twice a week may indicate GastroEsophageal Reflux Disease (GERD). Chronic acid reflux, or GERD, even after a bariatric surgery, puts people at risk for Barrett's Esophagus, a change in the lining of the esophagus that, if left untreated, can lead to cancer. If you have GERD or Barrett's Esophagus, it is important to understand how Barrett's develops, and the importance of a timely and accurate diagnosis so that prompt treatment can be delivered.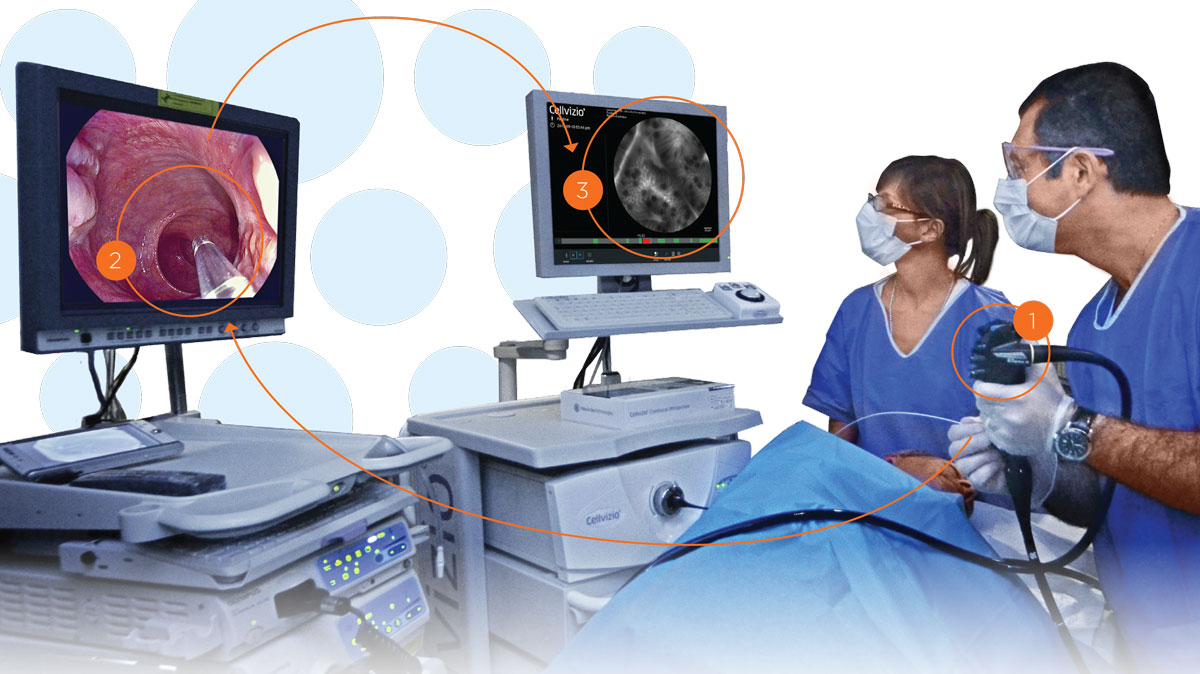 About Cellvizio Technology
Cellvizio advanced technology generates optical biopsies using the world's smallest flexible microscope, providing clinicians with microscopic images of tissue instantaneously and in a minimally invasive manner. Today, Cellvizio is used in more than 40 countries and 550 clinics worldwide.
Thanks to its Confocal Miniprobes™, Cellvizio is compatible with all types of flexible endoscopes and when placed in direct contact with the mucosa, it provides real-time in-vivo video sequences of the cellular and vascular microarchitecture of internal human tissue structure.
Treatment decision can be made in a minimally invasive and in an instantaneous manner, as opposed to traditional method of taking "blind biopsies."
Optical Biopsies are digital microscopic video sequences displayed live on a monitor during the endoscopic evaluation.